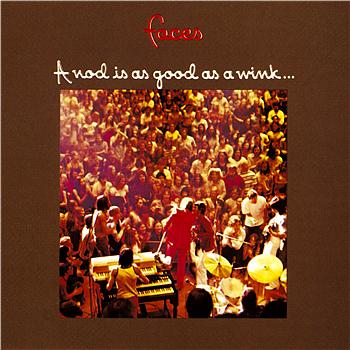 De a poco me encantando cada vez mas con los faces. Y es que tienen un sonido rock muy puro, ademas que sus disco son un viaje de grandes canciones. Y ahora me encontre con este, el A Nod Is As Good... un disco impresionante, abre con Miss Judy's Farm, mi favortia del disco, con mucha energia, que predice lo que es el disco, despues el exito Stay With Me, muy movido y terminar con Debris.
Es que la combiancion de la guitarra de Ron Wood, la base ritmica y la voz de Stewart hacen una de las mejores bandas del mundo.
Recomiendo tambien el First Step, subido anteriormente, muy bueno tambien.
Ha pasado a ser uno de mis dicos favoritos.




Aca les va el link: A Nod..To A Blind Horse
Y para los que no estan convencidos:
Stay With Me en vivo 1972


las canciones:

"Miss Judy's Farm"

"You're So Rude"

"Love Lives Here"

"Last Orders Please"

"

Stay With Me

"

"Debris"

"Memphis, Tennessee"

"Too Bad"

"That's All You Need"