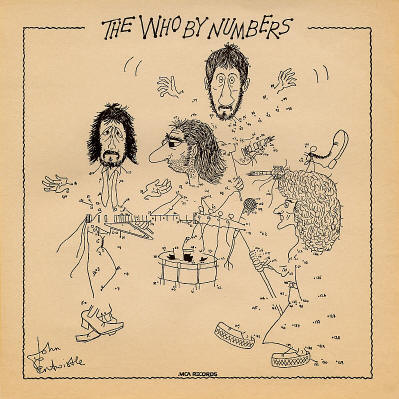 En pleno auge de los Who sufren una recaida por problemas internos mas los problemas con el alcohol que sufire Pete. Lo que provoco este, su peor disco de la epoca del setenta. Sin embargo son los who y el disco son ser una joya es un muy buen disco.
Ademas de traer uno de mis favoritos, esa exelente experimentacion folk que es Squeeze Box, un temazo.
El problemadel disco es que resulta monoton y las melodias no enganchan mucho, aunque todas las canciones salvan en algo.
No es una joya, solo un buen disco con temas disfrutables.




Aca les va el link: The WHo By Numbers
Y para los que no estan convencidos:
Squeeze Box en vivo 1975


Tracklist:

"Slip Kid"

"However Much I Booze"

"Squeeze Box"

"Dreaming From the Waist"

"Imagine a Man"

"Success Story"

"They Are All in Love"

"Blue, Red and Grey"

"How Many Friends"

"In a Hand or a Face"